Rare Fruit and Tropical Fruit Recipes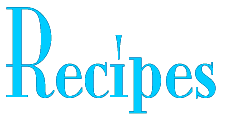 ---
Recipes for rare fruit and tropical fruit in general can be hard to come by.
We hope that you find these recipes useful with fruits from your own plantings and those bought in stores. We have tried to show some of the variety available in our choices. Contact us if you have a recipe to share.
---
These recipes were contributed to some of the email groups and forums I am involved with. If you wish to contribute a recipe send it
You may contact the webmaster at the same link.
Savory Stuffed Rambutans
From: Richard Himbarger

2 cloves garlic, crushed
2 teaspoons (approx) crushed coriander roots (Available in a southeast Asian market)
2 tablespoons fresh coriander leaves (or parsley)
vegetable oil
1/2 pound minced pork
4 tablespoons coarse ground roasted peanuts
4 teaspoons soy sauce
4 tablespoons palm sugar (Available in a southeast Asian Market)
1 chopped de-seeded chili pepper
2 cans rambutans, drained (Available in a southeast Asian market)

Fry crushed garlic and coriander roots in oil. When garlic is golden, add all other ingredients except rambutans. Cook and stir until the mixture is browned, and fairly dry. Add rambutans. Cook and mix well for about 2 minutes. Serve as an entree, hors-d'oeuvre, or as a main course with rice.

Asian Pear Chutney

Back to Top

- - - - From AJ 2007



10 medium size Asian pears, peeled
1 cup pear juice
3/4 cup sugar
1-cup water
1/4-cup rice vinegar, or other mild vinegar
1/2 large orange
1 lemon
1 cup golden raisins
2 tbsps. chopped candied ginger
1/8 tsp. ground ginger
1/4 tsp. allspice
Salt and pepper to taste, optional
1 1/2 cups light brown sugar, not packed


Set aside all but one peeled pear. Mix sugar and water and bring to a boil. Lower heat. Cut the pear into chunks (discard core) add to syrup. Cook until pear softens and flavors syrup. Remove from heat and mash fruit. Add vinegar.
While syrup is cooking, core pears and chop coarsely, or dice. Use food processor to finely chop lemon and orange, including peels. Coarsely chop raisins, and cut ginger into small pieces.
To finished pear syrup, add diced pears and chopped citrus, raisins and ginger Mix in spices and brown sugar. Cook over moderately low heat, stirring until sugar is dissolved.
Bring to a boil, then simmer, stirring occasionally for 1 hour, or until it is thick and a small spoonful holds its shape on a saucer.
Makes about 6 cups


Back to Top

- - - - From AJ 2007



1/2 cup pecan halves
2 tablespoons sherry vinegar
1-tablespoon walnut or hazelnut oil
3 tablespoons extra-virgin olive oil
Salt and freshly ground pepper
2 small heads of frisée (14 ounces), torn
1 Fuyu persimmon, thinly sliced crosswise
1 red Bartlett pear, halved, cored and thinly sliced
1 green pear, such as Anjou or Comice, halved, cored and thinly sliced
1 cup red seedless grapes
1 cup green seedless grapes

Preheat the oven to 375 degrees. Spread the pecans in a pie plate and toast for 8 minutes, or until golden and fragrant. Let the nuts cool, and then coarsely chop.
In a small bowl, whisk together the sherry vinegar, walnut oil and olive oil; season with salt and pepper.
In a large bowl, toss the frisée with the persimmon, pears and grapes. Add the vinaigrette and toss. Transfer the salad to a platter, garnish with the pecans and serve.
Makes 6 servings



Blood Orange & Heirloom Lettuce Salad

Back to Top

- - - - From Char 2007



4 blood oranges
1/2-cup extra-virgin olive oil
6 small green onions
1-teaspoon honey
1 head Heirloom lettuce
3/4 cup feta cheese, crumbled
2 tablespoons Balsamic vinegar
1-cup walnuts, broken into small pieces
1/8-teaspoon salt
Freshly ground pepper
1-cup whole olives

Cut a thick slice off the top and bottom of each orange, exposing the flesh beneath the peel. Working with one orange at a time, holding it firmly, slice away the peel in wide strips, cutting off all of the pith and membrane to reveal the fruit sections. Holding each peeled orange over a bowl, cut along both sides of each section, against the membrane, to release the whole segments and let drop into a bowl. Set aside. Trim the green onions, leaving about 1/2 inch of the green top. Cut crosswise into 1 inch pieces and slice each piece lengthwise into slivers. Set aside.
Separate the leaves from the core of the lettuce; rinse and dry. Tear the leaves into small pieces and place in a bowl. In another bowl, combine the vinegar, salt and pepper to taste; stir until the salt is dissolved. Add the olive oil gradually while whisking, then whisk in the honey. Transfer any juice collected in the bowl of orange segments to another small bowl. Whisk 1 tablespoon juice into the dressing. Drizzle half of the dressing over the lettuce and toss to coat well. Add the crumbled cheese and walnuts to the orange segments. Drizzle in the remaining dressing and carefully toss. Arrange over the lettuce, garnish with olives. Serves 6.



Star Fruit Upside Down Cake

Back to Top

- - - - From Mick 2007



3 to 4 star fruit, sliced
1/4-cup butter, melted
2/3-cup dark brown sugar
Juice of 2 passion fruit
1/2-cup butter, softened
1-cup sugar
2 eggs
1 1/2 cups cake flour
1 1/2 teaspoons baking powder
Pinch of salt
1/2-cup milk
1 teaspoon each of vanilla and almond extract

Preheat oven to 350F. Arrange sliced star fruit in bottom of a greased 9-inch cake pan as close together as possible. Mix together 1/4 cup butter, brown sugar and passion fruit juice and pour into pan, turning so mixture covers bottom. Set aside. Cream together 1/2 cup of butter and sugar. Add eggs, one at a time, beat well. Mix together dry ingredients. Add flour mixture, alternately with milk, to butter mixture. Stir in vanilla and almond extracts. Pour into prepared cake pan. Bake for approximately 30 minutes or until cake pulls away form sides of pan. Let cool for five minutes before inverting onto serving plate. 8 servings.



Cherimoya Mousse

Back to Top

- - - - From Christina Petterson (via Ken Love)



Curd

6 T butter
4 T sugar
3 egg yolks
1/2-cup cherimoya puree

Combine all ingredients in a double boiler and cook until thick enough to coat the back of a spoon. Strain through a sieve and cool.

1-cup heavy whipping cream
1 env. Gelatin

Whip heavy cream to soft peaks, reserving 2 T for gelatin.

Mix gelatin with 2 T water to soften. Let sit for 3 minutes. Melt gelatin in a pan and stir in reserved cream.
Beat curd until light.
Drizzle melted gelatin into whipped cream and continue to beat to firm peaks.

Stir 1/3 of whipped cream into cherimoya curd.
Fold in remaining whipped cream.
Chill until served.

Garnish with candied figs.



Chocolate Passion Fruit Pie

Back to Top

- - - - From Char 2007



1 oz. semi sweet chocolate
1/4 c. light cream
1 9 inch baked pie crust
4 tbsps. sugar
2 egg yolks
2 tbsp. cornstarch
1 1/4 c. milk
1 c. passion fruit puree
1 pkg. unflavored gelatin
3 tbsp. warm water
1 oz. semi sweet chocolate, for the garnish


Gently melt 1 ounce chocolate in microwave; add cream. When mixture is smooth, pour into baked pie shell and swirl to cover bottom. Refrigerate to harden chocolate. In a saucepan, beat the sugar and egg yolks together until light in color. Add the cornstarch and continue to beat. In a second pan or microwave, warm the milk to tepid. Add to the egg mixture and heat, stirring constantly. The mixture will become lumpy, then smooth. The cornstarch prevents the mixture from curdling; it will become smooth as you beat.
Heat for several minutes to cook the starch. Take off the heat and add the passion fruit puree. Put the gelatin and water in a small pan and stir over low heat to soften and dissolve. Stir dissolved gelatin into the milk mixture. Let cool and begin to set slightly. Pour mixture into pie shell.
Refrigerate to set. Coarsely chop remaining ounce of chocolate into chip size pieces and sprinkle on the pie.



Citrus-Herb Topping for Fish

Back to Top

- - - - From AJ 2007



1/2 cup orange juice
2 tbsps. lemon juice
1/2 tsp. rosemary, crumbled, or 1 tsp. fresh, minced
1 tsp. parsley, minced
1/4 tsp. salt, to taste
1/8 tsp. cayenne
2 tsps. olive oil
2 shallots, minced
2 oranges, peeled and sectioned

Combine first 6 ingredients in a bowl. Stir well and set aside. Heat oil in a nonstick skillet over medium heat. Add shallots and sauté 2 minutes. Add orange juice mixture, bring to boil and cook 1 minute. Remove from heat and gently stir in orange sections. Serve with fish.
Makes 4 servings.



Crimson Prickly Pear Sauce

Back to Top

- - - - From AJ 2007



2 1/2 pounds (about 16) fresh prickly pears
1/3-cup sugar, plus a little more if needed
About 1 tablespoon fresh lime juice, if needed
About 1 tablespoon orange liqueur

This is one of my favorite sauces. Its deep, purply, cranberry color is reason enough for that designation, but then again so is the bright strawberry/kiwi/watermelon flavor, with its hints of the unbridled tropics.
The puree is very watery, like watermelon juice, so in order to give the sauce some body but not take away all the fruit's freshness, I've directed you to rapidly boil down part of the puree with sugar, then cool it and add the remaining uncooked puree.
This method works well with watermelon puree, too, should you not be able to find prickly pears. You will need about 3 cups seeded, pureed watermelon pulp.
Use the sauce as a topping for pears or other fruit or ice cream.
Cut a 1/2-inch slice off both ends of the prickly pears, and then make a 1/2-inch-deep incision down the side of each one. Carefully peel off the rind, starting from your incision.
Roughly chop the peeled prickly pears, puree in a food processor or blender, then press through a fine strainer into a bowl. There should be about 3 cups.
In a medium-size (2- to 3-quart) saucepan, combine 2 cups of the puree with 1/3 cup sugar and simmer rapidly over medium to medium-high heat, stirring frequently, until reduced to 1 cup. Cool.
Combine the cooked mixture with the remaining 1 cup of uncooked puree in a small bowl. Taste and season with lime juice, orange liqueur and additional sugar if needed.
Advance preparation: Covered and refrigerated, the sauce will keep about a week. The finished sauce (as well as the prickly pear pulp) also can be frozen.



Baked Guava French Toast

Back to Top

- - - - From Star 2007



1 lb. loaf French bread
1/2-cup guava jam
2 tablespoons butter, softened
1-cup buttermilk baking mix or Bisquick
1/3-cup sugar
1/2-teaspoon salt
1/2-teaspoon ground cinnamon
8 eggs, beaten
1-cup evaporated milk
1 1/2 teaspoons vanilla extract
1 teaspoon lemon extract
1/4 cup powdered sugar
Butter
Syrup

Grease a 15 x 10 x 1-inch jellyroll pan. Cut and discard ends of bread. Cut remaining loaf into 1/2-inch slices; cut the first slice three fourths of the way through and the second slice all the way through to form a sandwich. Repeat until entire loaf is cut in the same manner. Combine guava jam and butter and spread in center of each sandwich; set aside. Combine baking mix, sugar, salt, and cinnamon; mix well. Add eggs, milk, vanilla and lemon extracts; mix well. Dip sandwiches in batter and place on prepared pan. Pour remaining batter over bread. Cover and refrigerate overnight. Preheat electric oven to
400 degrees. Bake, uncovered, for 20 to 22 minutes.
Remove from pan and sprinkle with powdered sugar.
Serve with butter and syrup. Serves 8 to 10.


Back to Top

- - - - From Aishah 2006



Mix rice flour with a dash of salt a little water and one egg- make it a little bit thick. (Use the water to adjust the thickness).

Dip the ripe chempedak without removing the seed. Choose a firm banana (not all bananas are suitable) -sliced into 2 pc. Sweet potatoes and Breadfruit- cut into pieces of about 1cm thickness.

Deep fry in hot cooking oil (coconut oil, palm oil or any vegetable oil) until pieces turn brownish. This is used as an afternoon snack here, with black coffee or tea.



Sundae Fruit Drenched French Toast

Back to Top

- - - - From Star 2007



12 slices of Italian bread, sliced 1 inch thick
8 eggs
1 1/2 cups milk
1/2 heavy cream
1-tablespoon vanilla
Dash of fresh ground nutmeg
1 cup crushed corn flakes
Assortment of fresh fruits, strawberries, blueberries,
kiwi, bananas, peaches, cherries, papaya, mango, etc. when in season.

Preheat griddle to 375 degrees.
In a large metal bowl whisk the eggs, milk, and heavy cream until well combined, about 3 to 4 minutes. This allows the heavy cream to almost "whip" for a light batter. Add the vanilla. Pour through a strainer to remove egg excess. Add nutmeg to strained egg mixture.
Dip bread into mixture but do not over soak, then dip one side of bread into the corn flakes. Repeat with all 12 slices.
Prepared French toast can sit until guests are ready to eat. Grease griddle and cook French toast with the corn flake side down first. Flip after golden brown and finish cooking.
Place two slices on plate and top with fruit slices and Vermont maple syrup. Dust with powdered sugar just before serving.



Ginger Spice Waffles

Back to Top

- - - - From Ckayp 2007



Recipe From: Family Circle 2-18-97
Serving Size: 6 Preparation Time :0:15

1 c all-purpose flour
1 c whole-wheat flour
2 tbsp unsweetened cocoa
1 tbsp ground ginger
1 1/2 tsp baking soda
1 1/2 tsp ground cinnamon
1 tsp ground nutmeg
1/2 ts salt
2 eggs
1 3/4 c buttermilk
3/4 c butter or margarine -- melted
1/3 c molasses
1 1/2 c low-fat vanilla yogurt
3 c fruit (blueberries, kiwi, mandarin oranges

Sift together all-purpose flour, whole-wheat flour, cocoa powder, ginger, baking soda, cinnamon, nutmeg and salt into large bowl. Beat eggs slightly in medium -size bowl. Beat in buttermilk and melted butter until well blended. Make a well in center of dry ingredients.
Add buttermilk mixture and molasses to well; stir just until ingredients are combined and dry ingredients are moistened. Make 6 waffles in waffle maker following manufacturers directions. Stack between sheets of waxed paper on large baking sheet and keep warm in 225 degree F oven. Serve waffles topped with vanilla yogurt and fruit.



Horned Melon & Lime Mousse

Back to Top

- - - - From AJ 2007



2 kiwano horned melons
3 tablespoons lime juice
Grated peel of 1 lime
2/3-cup sugar
1 envelope unflavored gelatin
1 cup whipping cream, whipped
2 egg whites, stiffly beaten
Few drops green food coloring (optional)
Lime slices, horned melon slices or fresh mint sprigs for garnish

Cut the melons into halves lengthwise. Use a grapefruit knife or small sharp knife to scoop out the pulp. Spoon the pulp into a blender or food processor container. Process until pureed. Strain out and discard the seeds and pulp, reserving the juice. Chill the shells, if desired, to use later for serving containers.
Stir together the melon juice, lime juice, lime peel, sugar and gelatin in a small saucepan. Let stand five minutes. Then heat over medium heat for about 2 minutes, stirring until the gelatin is dissolved. Remove from the heat. Chill the mixture in the refrigerator for about 30 minutes or until it is partially set; mixture will be the consistency of beaten egg whites.
Fold in the whipped cream, egg whites and food coloring. Spoon into a medium bowl. Chill, covered, for several hours or until firm. Serve in six-footed dessert dishes or in reserved melon shells. Garnish with slices of lime and horned melon or mint sprigs.
Makes 4 servings.



Kiwifruit & Pineapple Spread

Back to Top

- - - - From Ckayp 2007



1 pkg. (8 oz.) cream cheese, softened to room temperature.
1 can (8 1/4 oz.) crushed pineapple, drained.
1/4 cup chopped nuts
2 or 3 kiwifruit, pared and sliced.
Watercress sprigs
Dark sweet rye bread crackers (or your favorite cracker)

Combine cream cheese, pineapple, and nuts. Spread on the crackers and arrange the kiwifruit and watercress on top of spread. Makes 1 1/2 cups filling.
Leftover filling may be stored, covered, in refrigerator up to one week.



Lime & Lavender Cookies

Back to Top

- - - - From Donna 2006



12 tablespoons butter, softened to room temperature
3/4 cup of sugar
1 tablespoon of lavender
1 tablespoon of grated lime zest
1 egg
1/3 tablespoon of vanilla extract
2 1/4 cups of unbleached all-purpose flour

In a mixer, cream the butter and sugar together until the mixture is light and fluffy. Stir in the lavender and lime zest. Add egg, vanilla and mix until everything is well combined. With your mixer, gradually add the flour until it is well combined. Put the dough together and wrap it in plastic wrap and refrigerate for at least one hour. Roll out dough about 1/4 inch thick, cut into shapes, and bake in pre-heated 350 degree oven until the cookies just begin to brown around the edges, about 12 to 14 minutes.



Anglo-Indian Sweet Mango Chutney

Back to Top

- - - - From Julie 1988



3 Ripe but firm mangoes peeled; pitted and cut into
-- 2-inch-long slices
1 cup Mango juice* OR- pink grapefruit juice
1/2 cup Fresh lemon juice
4 medium Garlic cloves
1 1" piece peeled fresh ginger
1 cup Sugar
1 teaspoon Ground coriander
1/2 teaspoon Ground ginger
1/4-teaspoon Dry mustard
1/4 teaspoon Cayenne pepper
2 tablespoons Pickled hot cherry peppers; (thinly sliced)
1/2-cup Sliced almonds

Cook first 3 ingredients in heavy 4-quart non-aluminum saucepan over medium-high heat until mango is just tender, stirring occasionally, about 8 minutes. Cool 5 minutes.

Transfer mangoes to bowl using slotted spoon. Pour 1/2 cup poaching liquid into blender. Add garlic and ginger to blender and puree. Return puree to saucepan with remaining poaching liquid. Mix in sugar, coriander, ginger, mustard and cayenne and bring to boil. Lower heat to medium and cook until reduced to thin syrup, stirring frequently, about 10 minutes. Add mangoes and peppers and cook until reduced to thick jam, stirring frequently, about 12 minutes. Stir in nuts.

Spoon chutney into clean hot jar to 1/4 inch from top. ** Immediately wipe rim clean using towel dipped into hot water. Place lid on jar; seal tightly. Repeat with remaining chutney. Arrange jars in large pot.
Cover with boiling water by at least 1 inch. Cover pot with lid and boil for 15 minutes.

Remove jars from water bath. Cool to room temperature. Press center of each lid. If lid stays down, jar is sealed. Store in cool dry place up to 1 year. Refrigerate after opening. (If lid pops up, refrigerate chutney up to 10 days.)

*Mango juice is available at Indian and Latin American markets.

**If this chutney has not been processed in water bath, it will keep up to
10 days. Cover tightly and refrigerate.



Orange-Cilantro Rice

Back to Top

- - - - From AJ 2007



1 cup long-grain white rice
1-cup chicken broth
3/4-cup water
1/4-teaspoon salt
2 tablespoons cilantro, chopped
1/2 teaspoon orange peel, grated

Heat rice with broth, water and salt to boiling. Cover and simmer
on low 18 to 20 minutes until rice is tender and liquid is absorbed.
When rice is cooked, stir in cilantro and orange peel.



Exotic Passionfruit Jam

Back to Top

- - - - From Myrtle 2007



24 passionfruit
5 cups cold water
1-cup water
1 lemon
5 cups sugar

Wash fruit well. Scoop out the pulp from the passionfruit and retain.
Takehalf the passionfruit shells and put with the first measure of water into a bowl and leave to stand overnight. Bring to the boil with the water and boil for about 30 minutes, or until inside of shells are tender. Scoop out this pulp and discard the thin paper skin that remains. Discard the cooking water.
Chop or mash the pulp and put into jam pan with fruit pulp and seeds.
Add the second measure of water and bring to the boil.
Add the juice of the lemon. Add sugar and boil briskly until the jam will set when tested.
Allow to cool 10 minutes before pouring into hot, dry jars. Seal when cold.



Caribbean Dessert Pizza

Back to Top

- - - - From Mari 2006



20 ounce package refrigerated rolled sugar cookie
dough
1 4 serving size package instant vanilla pudding
1 3/4 cups milk
1 mango, peeled, seeded and thinly sliced
1/2-cup strawberries, sliced
1 kiwi fruit, peeled, halved and sliced or 1 small
banana, sliced
Frozen whipped dessert topping, thawed
1/4 cup toasted coconut

Preheat oven to 350 degrees. Slice cookie dough into 1/4 inch thick slices. Arrange three quarters of the cookie dough slices in a lightly greased 12 inch pizza pan.
Press dough into pan to make a crust. Bake crust for 12 to 14 minutes or until lightly browned. Cool 10 minutes while preparing filling. For filling, stir together pudding and milk until well blended. Spread over crust.
Arrange slices of mango, berries and kiwi fruit or banana decoratively over filling. To serve, spoon dollops of whipped topping over pizza; sprinkle with toasted coconut. Cut into 8 wedges.



Spicy Hot Dates

Bac k to Top

- - - - From Mari 2006



2 sticks butter (do not use margarine)
1/2-pound sharp cheddar cheese, shredded
2 cups flour, all-purpose
1/4-teaspoon cayenne pepper -- or more
8 ounces pitted dates

Cream butter and cheese very well. Slowly beat in flour and then add cayenne pepper to taste.

Take small pieces of the mixture and wrap securely around each date.
Place on ungreased cookie sheet and bake in a preheated 425 degree oven for 10-15 minutes.



Tropical Fruit Salad with Guava Sauce

Back to Top

- - - - From Myrtle 2008



2 bananas, sliced
1 ripe pear, sliced
4 kiwis, peeled and sliced
2 cups sliced strawberries
2 feijoas, sliced
2 tbsps. orange juice concentrate
1 ripe guava

Combine all of the ingredients, except for the juice and guava, in a large serving bowl. Peel and slice the guava into quarters and place in a blender with the orange juice concentrate. Puree until smooth. Pour the mixture through a sieve to remove the seeds and pour over the fruit salad. Serves 4.



Tropical Prickly Pear Mousse

Back to Top

- - - - From AJ 2007



1 envelope, 1/4 ounces non-flavored gelatin, 1 tablespoon
3/4 cup canned pineapple juice or water
4 prickly pears
1/3-cup sugar
1/8 teaspoon almond extract
Dash salt
1 cup whipping cream, whipped


In medium saucepan, sprinkle gelatin over pineapple juice or water, let stand five minutes. To peel prickly pears, wear protective gloves. Using tongs to hold fruit, slice off both ends of fruit. Slit fruit lengthwise and lift out pulp. Chop pulp. In blender or food processor fitted with metal blade, process pulp until liquefied. Strain out seeds. Stir liquid into gelatin mixture with sugar, almond extract and salt.
Cook and stir five minutes over medium heat to dissolve gelatin. Place in refrigerator, chill one hour until mixture mounds when dropped from spoon. With rubber spatula or whisk, fold in whipped cream until blended (do not stir). Spoon into four dessert dishes or long-stemmed goblets; chill several hours or until firm.
Makes 4 servings.


---
Our sincere thanks to Pat in Australia for solving some code issues on this page!

---
Back to Top
Contact Webmaster

We willingly share and exchange links when we can. PLEASE NOTE that Articles and Photographs and Art on this site and pages are Copyright © and may not be reproduced without permission of the copyright holder. MM, MMXVI

Copyright © MMVIII, MMXVI.