Brazilian Trees:
A Guide to the Cultivation and Identification of Brazilian Trees
Volume 1 to Volume 3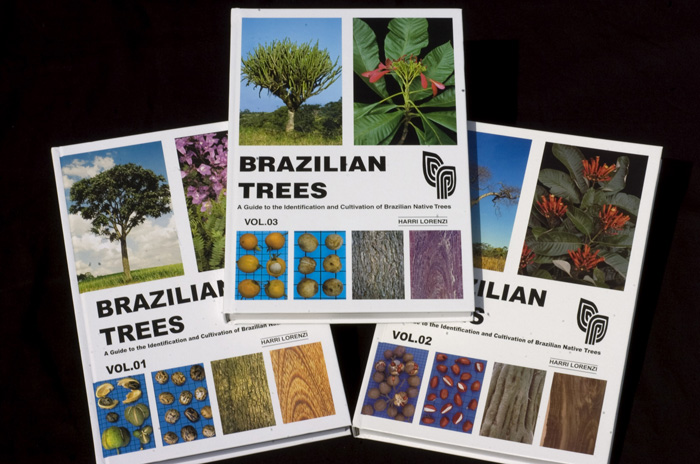 I recently acquired not one but three books on native Brazilian trees. Considering the size of Brazil, and its immense diversity of species, it comes as no surprise that it takes three volumes to cover most of the trees. Author Harri Lorenzi has made the production of these books a labor of love and dedication that spans almost four decades.

Each volume both comprises a part of a set and stands alone on individual merits. This is accomplished by mixing of Family, Genus and species rather than progressing through them in a ridged alphabetical order by Family or Genus. Some Families have entries in all three volumes. Each volume has some things in common with the others and I want to cover these commonalities first.

These volumes are the result of many years of cumulative research and the reader sees this in the writing. The writing is clear, concise and well organized, the dedication of the author shows through. Since I do not speak Portuguese I had feared that the English might lack, as it does in so many books translated from out of the English-speaking world – the English is excellent. Another important point is that the text for each species is consistent, providing the same format and information for each.

All three are illustrated profusely. In truth the books are about illustrating the trees and anything but full color would have fallen short of perfection. The images are clear and consistent in design and quality throughout all three. For each tree there are six images: adult plant, leaf or flower detail, fruit, seeds, trunk, wood. Knowing exactly what he wanted author Lorenzi (with few exceptions) took the images himself.

Extremely useful features are the information provided on ecological place, blooming season and seed collection and longevity. Many will also find the information on wood characteristics of interest. The listings have information on edibility or other uses as well. Common names are given in more than one language when available.

As a collector of books I am concerned with the quality of the books themselves. I am pleased to say that I find the printing and binding of the highest quality workmanship. (I do miss dust jackets, but they would hide the images on the binding). The paper is heavy enough that there is no annoying bleed-through of the printing on the other side and the inks used are stable and images clear. The images also do not show fingerprints easily, which preserves the good appearance of the images with use. The archival, coated paper gives sharp, crisp images and I saw no tendency for the ink to smear.

The three volumes total over 1,100 pages and cover 1,056 species (one per page, 352 in each volume) and contain an amazing 6,336 images (2,112 each volume). All three volumes have valuable indices (common and scientific names) and a special seed index that lists species by month. Together these volumes provide what may be the most comprehensive, detailed illustrated account of trees in Brazil. Doubtless the most detailed and comprehensive available in English. Yet so vast is the Brazilian landscape that not every tree is listed. Size: 8.25 x 12, hardbound, color photographs. These are also available in Portuguese.

Author Harri Lorenzi (born 1949) is a Brazilian agronomist with a background in botany and horticulture. To date he has accumulated over 35 years of experience and written 20 books on plants. He is founder and director of the 10 ha botanical garden "Jardim Botânico Plantarum" located in the state of São Paulo - Brazil (not yet open to public), dedicated solely to the flora of Brazil, with cerca 5 thousand species, plus an Herbarium with 35 thousand specimens and one of the most complete plant taxonomic library in the country. http://www.plantarum.org.br

Volume Notes:
Brazilian Trees: A Guide to the Cultivation and Identification of Brazilian Trees - Volume 01


ISBN 85-86714-17-8
First printed in 1992 and updated when reprinted – I have the 4th edition from 2002. Volume covers the most well known trees in Brazil, a number of which are rare or unknown in other locations. Cashew Nut (Anacardiaceae) is the first and canelo (Winteraceae) the last with relatives of Bougainvillea, Podocarpus and many more between. The 352 species come from 62 families.

Besides the cashew other edible species present include Annona, Bixa, Eugenia, Syagrus and many others. Timber, forage and ornamentals are also included.

Brazilian Trees: A Guide to the Cultivation and Identification of Brazilian Trees - Volume 02


ISBN 85-86714-15-1
My 2002 edition is updated from the first edition in 1998.Volume two centers on trees much less common than those in volume one. Many of limited distribution and some threatened by exploitation. The 352 species covered are from 66 families with some edible and others being ornamental or useful in other ways.

Brazilian Trees: A Guide to the Cultivation and Identification of Brazilian Trees - Volume 03


ISBN 85-86714-34-4
This newest of the three, first edition, printed in 2009, will be updated in subsequent printings should the need arise. Volume three covers species from 76 families and contains trees even less common then those in the first two volumes. Less common trees, but not less important - and with a higher percentage of trees facing extinction. Trees in this volume may be rare due to having limited natural distribution or due to loss of forest to farm or other development. Many are endemic to small areas in Brazil. Some rare species are protected from extinction only by their remote habitat. There are also more trees of culinary use than in the first two volumes.
Overall Recommendation 5/5
My recommendation is that these volumes belong is any serious botanical or horticultural collection as well as collections on South America and Brazil. At about $60USD each they are not inexpensive ~ but the information they contain far exceeds the cost of the books. The quality of the binding, and archival paper, should provide years if not generations of service.



Order from the author at his web page through a virtual store in both Portuguese and English:
www.plantarum.com.br/ or from your bookseller. Use the ISBN numbers on this page for English text. (Use o número do ISBN desta página para o texto em inglês.)

Please mention this review when ordering.


Page Contents Copyright © 2010 All Rights Reserved
Top Image Harri Lorenzi, other images Bob G. Cannon II
In the event of any conflict the English version of this review is to be used as official.






Disclaimer (made necessary by abuses on the Internet by some promoting products): Like all book reviewers from time immortal (well since there have been books to review) the books reviewed may have been free, sample or complementary copies. The same is true of most product reviews. This practice is long established and the material may be sent out to various reviewers in the hopes of producing a good review. We promise no one who sends us books or products a good review, nor are we paid to write one. We do promise that any review will be an honest evaluation – be it good or bad. Items we are particularly happy with may be offered for sale through one of our sites where a commission may be made on sales.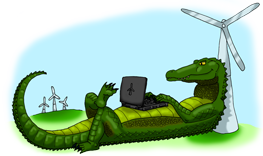 ™